Well, it's that time of year once again. And what a year it's been… One of idiocy, uncertainty, corruption, incompetence, insincerity and anxiety. If you're reading this, you've made it through one of the most challenging twelve months of many of our lives and deserve commendation, even if it appears that the majority of the previously mentioned themes will continue well into 2021.
On a completely selfish note, there have been aspects of this year that I have thoroughly enjoyed. I got to spend a lot more time with my little girl than I would've in any other year, seeing her grow from this little lump that cried and pooed into a happy chattering toddler with a smile that warms my soul. I've also enjoyed the extra time with my wife and feel that our relationship is stronger than ever, now that we've survived this year living in each other's pockets and haven't ended up hating each other (of course, I can't speak for her…!), so it's nice that the most popular comic is a strip about fatherhood (kind of).

2020 changed things for T&G as well. For five years I've tried to ensure I had enough content to share a comic every Monday, Wednesday and Friday, with over 1000 pieces of work now available on the site. This year, I realised that this arbitrary schedule was sucking all pleasure from creating comics and maintaining the website. So I binned it off. Now you get T&G comics when I feel like it.
You may notice a trend with the majority of this list- there's a lot of politics and not a lot of wordplay. The wordplay that is included is also somewhat political in nature too. Is T&G going in a new direction? Not sure, but I am running out of joke-worthy phrases and sayings… plus the fuck awful chancers 'running' the UK and the morons that voted them into power make the compulsion to create content about current affairs more urgent than it does to create puns and wordplay.
Anyway, enough waffle- let's look at the most popular original Tut and Groan comics created and shared in 2020:
10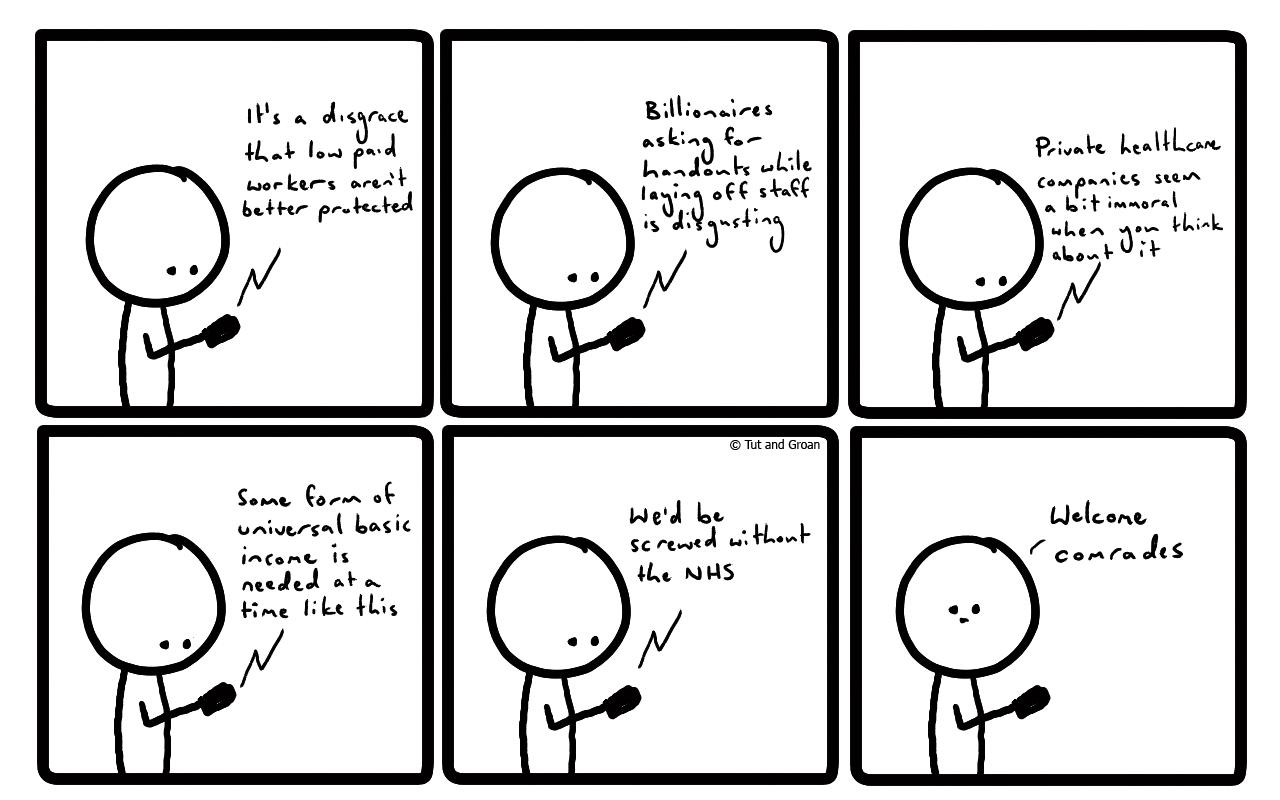 Six Panels: Welcome Comrades
9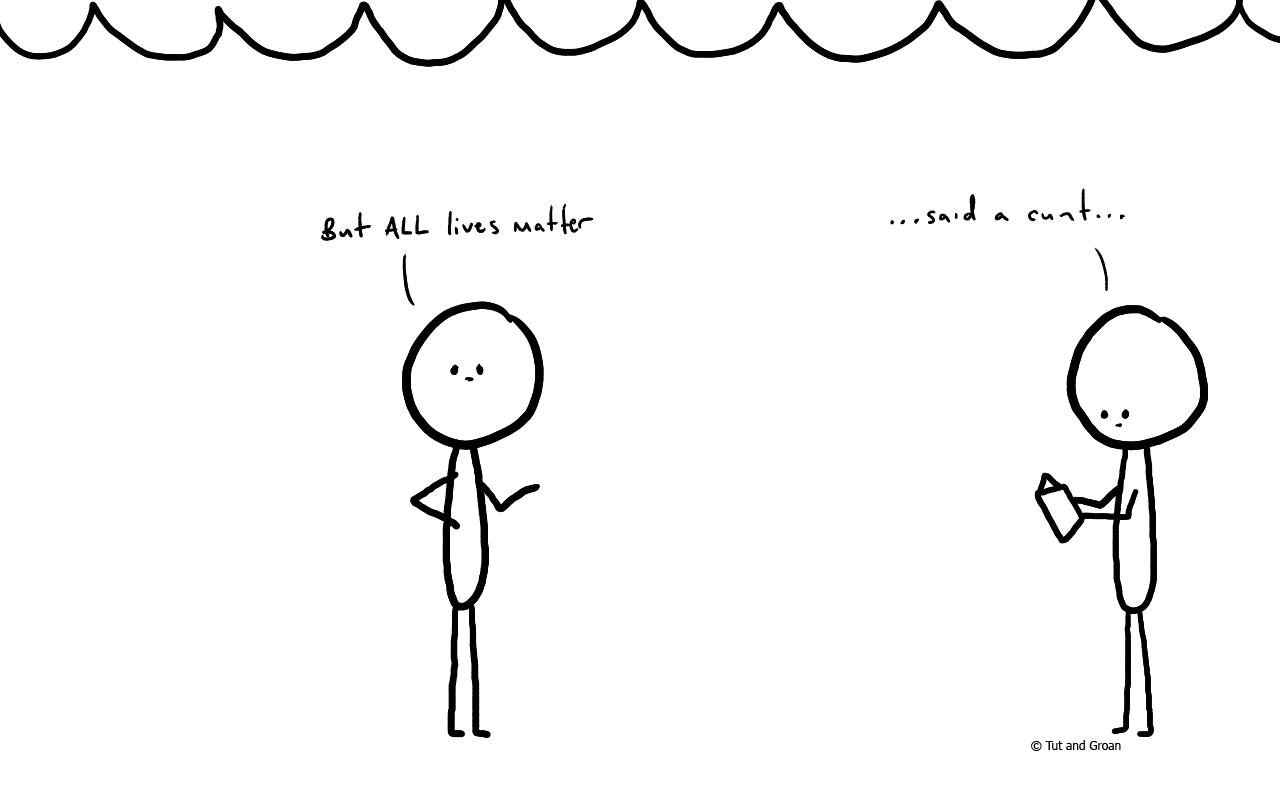 If 'Black Lives Matter' was a Play
8


Floor