Welcome to the annual T&G Top Ten Toons list for 2021. Last year I mentioned that the themes that permeated 2020 (namely idiocy, uncertainty, corruption, incompetence, insincerity and anxiety) would continue well into 2021… Well, I was right, eh? …Yay…
This year was my least productive, in terms of new T&G comics, since I launched the site towards the end of 2014. In fact, there were months in 2015-2016 where I made more comics than I did in the entirety of 2021, but as I explained in the previous year end list, now you get T&G comics when I feel like it… When you're governed by a joke and you live on Normal Island™ everything is so absurd, sometimes it's any attempt to be satirical seems… pointless…

In real life, I bought and moved into a house following a saga that dragged on for almost 11 months. Graham finally has a garden to crap all over and I now have a room dedicated to my creative endevours, with space for my print and sublimation kit! My head is full of merch ideas so I'm hoping to re-launch the T&G Shop in 2022 with an intriguing array of apparel and other bits and pieces. Sign up to the mailing list to be the first to find out what and when.
I was pleased to see that the most popular toon this year was an actual, genuine wordplay joke. They have made a bit of a resurgance in this list. There's a healthy number of comic strips in there, which is always good to see, as well as a Fatherhood toon and a light smattering of opinions too. A pleasantly diverse list.
Without further ado, let's take a peek at the most popular Tut and Groan comics created and shared in 2021:
10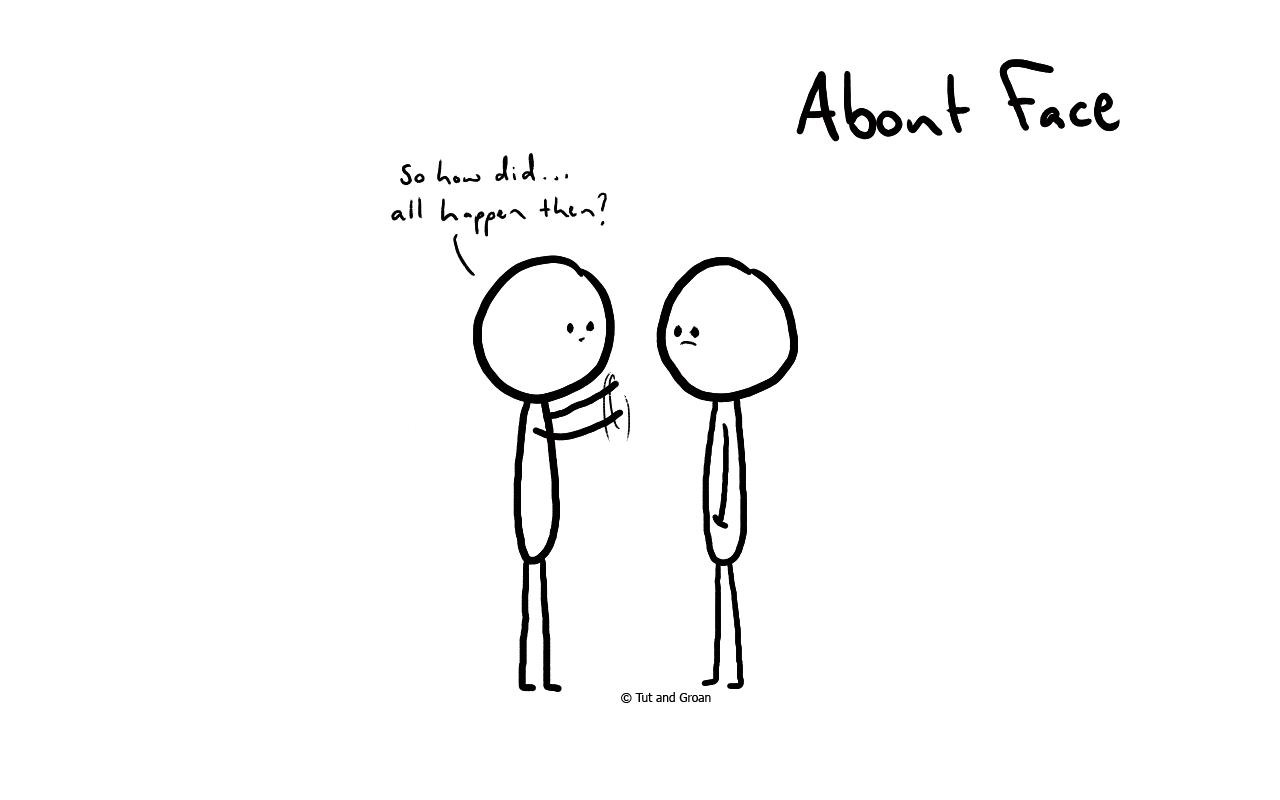 About Face
8


Three Panels: Take Me to Your Leader
7


Six Panels: Awful Human Being
5


Research
4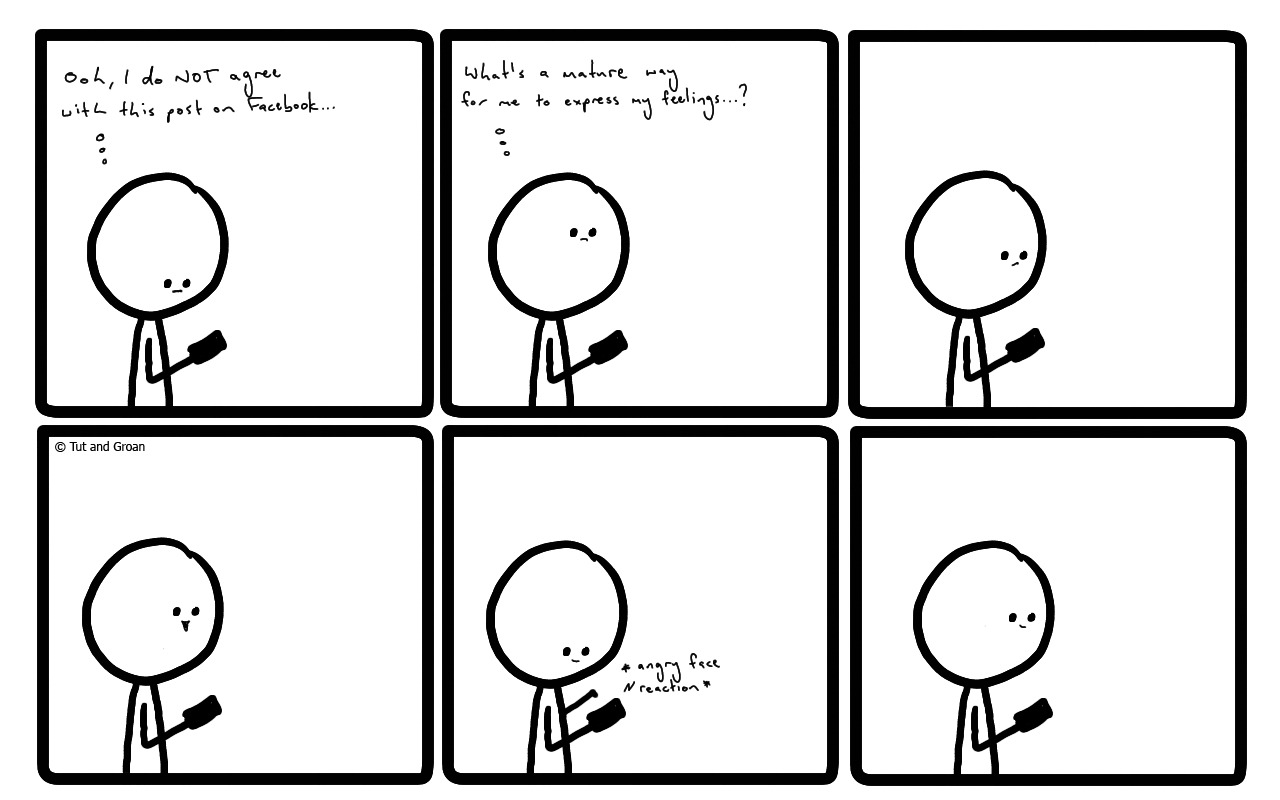 Six Panels: Facebook Reactions
2


Six Panels: No Idea What's Going On